B I O
Former magazine art director turned interior designer, Clare Donohue: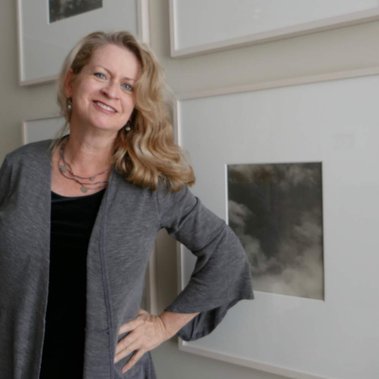 Background: A passion for design that's taken many turns.
I started drawing floor plans for fun when I was 8 (and professionally since 1996). But I grew up in the golden age of album covers, and hand-drawn typography was another big love. After graduating from the School of Visual Arts, my graphic design practice ran non-stop for 14 years, primarily art directing magazines. Meanwhile, my love of home design got plenty of practice, moving 16 times and fixing up a series of apartments.
Making the switch: Graphic design to interior design.
I was hired to art direct a series of home design magazines. The staff was as tiny as the budget, but someone had to oversee the renovations that would be photographed. The editor turned to me with a raised eyebrow and said, "You're always fixing up your apartment . . ." I thought, "Sure, it'll be fun." So I became the de facto general contractor as well as art director. Immediately bitten, I soon made the switch to designing rooms instead of layouts. I'd found my true love.
Invaluable experience: Knowing the job from multiple perspectives.
In the early years I was completely hands on, doing all the work myself and then, as business grew, training and running a paint crew, then expanding into a design/build firm, and later splitting off into a design-only studio. Such varied experience helps me consider any project from all perspectives – that of designer, client, project manager and contractor.
Core philosophy: Enjoy the trip, not just the destination.
Renovations are big, exciting, creative art projects. It's not buying a product off the shelf, it's inventing something that has never existed before. I believe all renovations work best as collaborations. As we go along, we're problem solving and making decisions as a team. The process is just as engaging as the results.
Extracurricular: We need to redesign our global home, too.
In addition to running my design studio, in 2011 I founded Sane Energy Project, a non-profit devoted to the transition to a renewable energy future. In 2017, I passed the reins to our wonderful staff. A portion of profits from One to One Studio is donated to support the terrific work they continue to do.